Unearthed Sounds Assets [OLD]
Worldwide Vinyl Distribution | Client Assets
Unearthed Sounds exist to ensure your music arrives in the most relevant and important stores Worldwide.
We understand the complex market landscape and work in the best interests of Record Labels, we enable you to operate efficiently and sustainably in the current climate.
We have direct links and solid relationships with the vast majority of Worldwide retail & online stores; fast becoming one of the largest distributors in the UK specialising in underground dance music.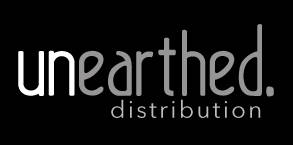 Our range of Services include:
Vinyl Distribution:
Unearthed operates a transparent pricing policy, and works with you to ensure that we provide a structure that works for your project.
We supply record stores, customers and distributors Worldwide ensuring that your release lands in the correct hands every time.
For more details on how we operate from a distribution stand-point please click on the Vinyl Distribution tab below.
Vinyl / CD Manufacturing:
Whatever you have envisioned for your project we can help bring that vision to reality, whether that be in Vinyl or CD format, we work with our in house manufacturing partner Well Tempered to deliver this service.
With over a decade of music industry experience specialising in vinyl & CD production, Well Tempered offer the very best in manufacturing solution and consultancy. A wealth of knowledge and years of maintaining excellent supplier relationships enable us to offer you much more than a standard manufacturing facility.
Hit the Manufacturing button below for more info and a guide on manufacturing.
e-Commerce Fulfilment Solutions:
Do you run your own label store? Are you tired of trudging to the post office every couple of days? Then let Unearthed help you out. We can take the legwork out of it for you. We offer a fulfilment service allowing us to ship your orders for you while you sit back and watch the orders roll in.
All you need to do is ship us the stock you are selling on your store and give us admin based access to your website so we can take care of the order fulfilment. - Please check out the F ulfilment link below for more info. 
Digital Distribution:
Alongside our comprehensive vinyl distribution we can offer Digital distribution with our in house partner Railbird Digital.
Railbird Digital supplies digital music on behalf of artists and record labels to a huge selection of digital retail stores. Streaming, Youtube, traditional stores... all bases are covered. We have 7 years of combined experience handling digital distribution for clients, and we have ran a number of record labels ourselves so we firmly understand the needs of our partners.
For further information please check out the Digital button below.