Vinyl Distribution | Everything you need to know [OLD]
Unearthed Sounds exist to ensure your music arrives in the most relevant and important record stores Worldwide.
We understand the complex market landscape and work in the best interests of Record Labels. We enable you to operate efficiently and sustainably within the current climate.
Unearthed operates a transparent pricing policy. We work with you to ensure that we provide a viable pricing structure for your project.
We supply record stores, customers and distributors Worldwide ensuring that your release lands in the correct hands every time. Working with over 120 retailers and distributors worldwide our reach has you covered!
Here's how the vinyl distribution process works with us.
Once a delivery date is confirmed by the pressing plant we can get to work on your release by setting a release date.
 We will line the date up with your digital release to ensure your release is available everywhere at the same time or staggered to reflect your promotional plans.
Gather together all of the assets for the vinyl and the digital release (WAV's, Artwork, metadata, press achievements and PR) we can provide a checklist for the items we require from you for this. We have a handy price calculator to help you determine your retail price and payback per unit here: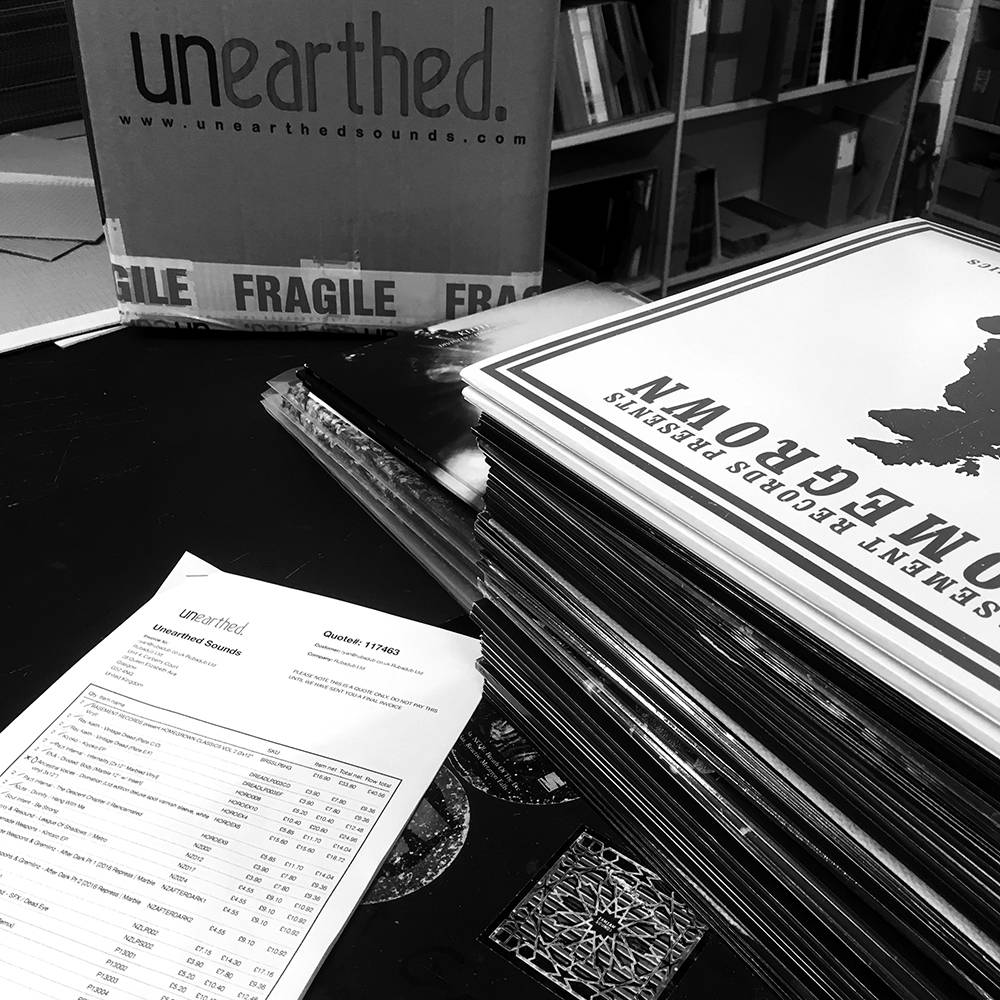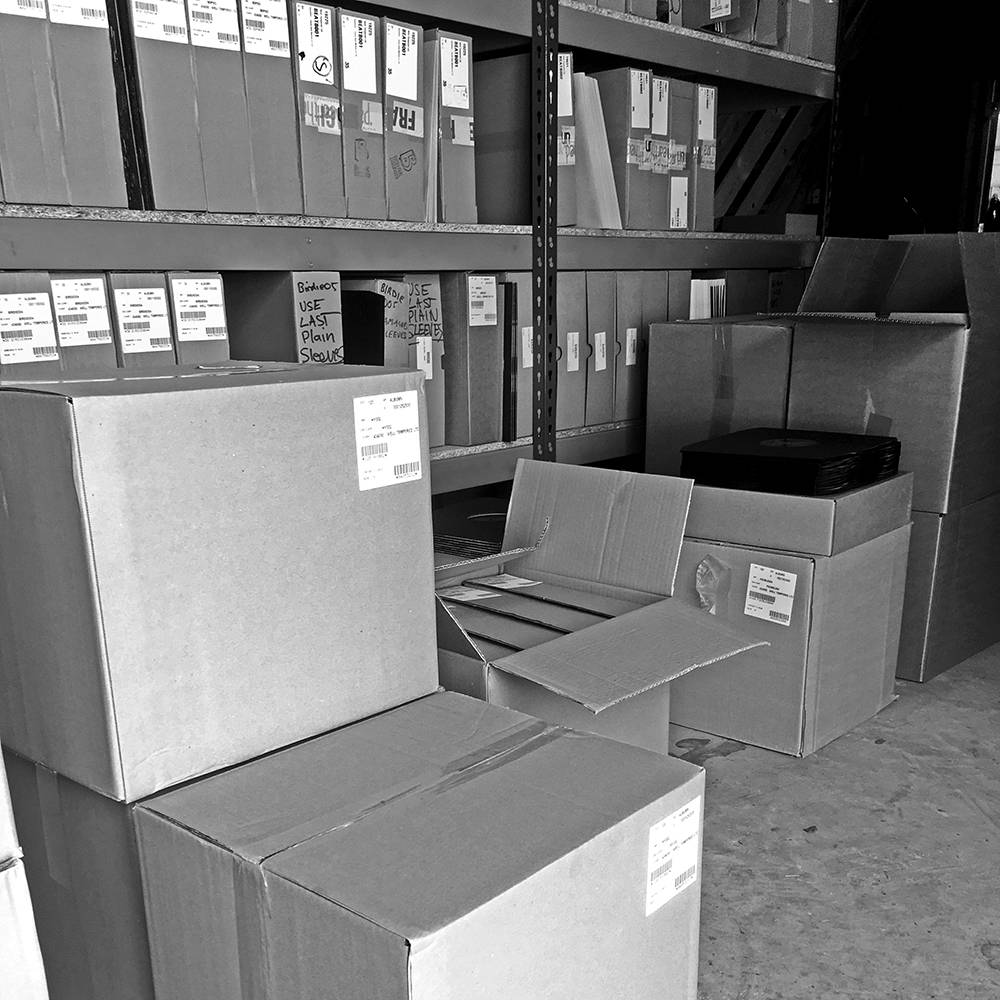 Pre-orders - We would recommend offering pre sales to stores for your release, this enables the shops to get an idea of the amount of your release they will require and it also serves as a tool for your own promotion campaign giving you links to web shops where people can purchase the record in advance.
Stock Allocations - Once we receive notification that the records are on their way we will then need to decide on splits for the release in terms of numbers including Distribution Quantity, Artist and Label copy mail outs and also an allocation for your own labels direct to fan store. Once the records arrive we then mail these out for you and split the stock into the correct locations.
Once the stock arrives we list your release on our weekly release sheet and send to all of our shop and distribution partners.
This is sent on a Friday every week, one week in advance of the release date so that we then have a clear week to ship the records out to all of the stores and customers making sure everyone has their copies in time for your release date.
Our team of Warehouse staff will carefully pick, pack and ship all your records sending them out to all the stores.
Sales reports - Once a month we will report to you how many units you have sold. This is done on the 15th of every month (providing it doesn't fall on a weekend, no one wants to get the calculator out on the weekend) and this will show all activity on your label account for the previous month. For example on the 15th of July we send out a report and statement showing all activity for your label between the 1st to 30th of June. You can then invoice us for any balance due to you and...
We ensure all our labels are paid within 14 days of receipt of the invoice!